Creating dialogue / continuous training
Transferring knowledge created by capitalisation processes and by 'relationships' between this knowledge and other work (relationships in documentary resources highlighted by the relational atlas) is an essential phase in the mediation cycle, as it enables the creation of learning communities.
CITEGO hopes to contribute to the emergence of approaches supported by diverse actors in the training/learning process. Instead of steering and managing a specific training action, CITEGO wants to be able to accompany actors interested in developing projects tailored to their specific pedagogical needs and their territories.
The possible types of training include action learning, communities of practice, study-action, etc. as well as MOOCs.
Co-production of MOOCs
MOOCs are produced in the framework of efforts by the CNFPT (French national centre for territorial public service) to develop the offer of digital training.
More precisely, they are produced in cooperation with the Dunkerque INSET, one of the CNFPT's five specialised institutes for territorial studies responsible for developing training programmes for A-level management. The Dunkerque INSET is responsible for the development and sustainable development policies of territories.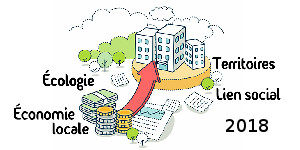 2017-2018 – Production of the Complementary Currencies MOOC: CNFPT-INSET of Dunkirk with the participation of the Veblen Institute for Economic Reforms (Veblen)
Why this MOOC ?
Local currencies are still often perceived as a gadget, a means for exchanging working time or services within small communities. But what if they were part of a profound transformation in the approach to territories, exchanges and currency? A conception of the organisation of exchanges that echoes the advent of multilevel governance? However this may be, local and regional currencies are flourishing in different forms across the world, already availing themselves of the latest technical means – electronic purse, telephone payments – and becoming a serious tool at the disposal of territorial authorities to enhance the local economy, strengthen the community and combat social exclusion.
To understand the meaning and future of local currencies, one must get a fresh take on currencies themselves and remember that they are rooted in an economic history reaching back to the Middle Ages, and can take on multiple forms, in the service of equally varied objectives.
The online conference in four sessions provides a broad range of objectives, concrete ideas, arrangements and practical achievements.
Each session offers:
keys to understanding currencies, their functions and anthropology
new modes of money creation (the generation of local currencies)
an in-depth analysis of two particularly ambitious local European currencies
a comparative analysis of French regional and local currency initiatives that meet the challenges of territorial development
For each session, CITEGO identified speakers and existing resources, and coordinated the intellectual contribution of speakers. CITEGO chose to collaborate more specifically with the Veblen Institute on the MOOC's educational pathway.
This production can be used in training programmes on economic development, social policies and public finances.
Find the content and videos of the MOOC here (lessons in French).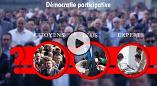 Why this MOOC ?
Participatory democracy refers to procedures, instruments and mechanisms that aim to promote citizen participation in decision-making and the management and control of public affairs. It also raises a number of questions on the relationship between citizens, elected representatives and experts. What is the role of each one of these actors? On which subjects is it appropriate to solicit citizens for input? What form does this solicitation take? Who spearheads participatory procedures? How do you ensure the smooth conduct of procedures? What does participatory democracy contribute to the improvement of public action and life in society?
This online course was designed to provide some answers to these questions. It asks trainees to position participatory democracy at the heart of the reconfiguration of public action and of the relationship between citizens, elected representatives and experts. The choice was made to present a diversity of actors: consultants, researchers, practitioners, associations, elected representatives and citizens. This choice aims to highlight different points of view on the nature of participatory democracy and related mechanisms.
It is available here.
You can also listen it on the CNFPT's webradio sur la webradio du CNFPT, Fréquence T.] (in French).
2016 - Release of the Territorial Governance MOOC by the International Study Centre for Local Development (CIEDEL) and the Peruvian development school Escuela para el desarrollo 2015 - 2016 – Production of the Territorial Governance MOOC: CNFPT-INSET
Why this MOOC?
Territorial governance lies at the crossroads of two major shifts, both of them decisive to reconcile citizens and politics, meet the demands of an increasingly complex world, and drive the transition towards sustainable societies. The first of these shifts involves governance, and the second, the territories. A training on territorial governance cannot, therefore, simply promote management techniques inspired by the private sector. Rather, it must be based on an understanding of these two major shifts and of their consequences at the level of territorial authorities, and lead to operational approaches, i.e. guides for action.
This MOOC ran twice on the FUN platform, for more than 11,000 learners from 60 countries.
It is available here